What I Learned in Class Today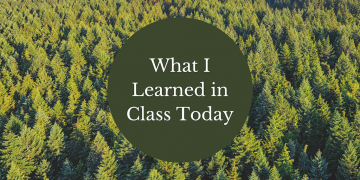 By samantha nock on February 16, 2023
Written by Hannah Coderre and Erin Yun   The What I Learned in Class Today project team is excited to share updates, highlights, and insights from the 2018 renewal of the original 2007 student-led project. In this story, you will read about the research process, insights drawn from student and faculty participants, and learn about upcoming […]

By Keirra Webb on October 25, 2021
Conversations in Society Shape Campus Climate

By Keirra Webb on September 15, 2021
The Power of a Single Story On September 30th, members of the UBC community along with workplaces and schools across the country, will pause to recognize the historical and ongoing effects of the Canadian residential school system.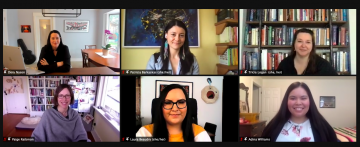 By Bronte Burnette and Keirra Webb on April 29, 2021
On March 8, CTLT's Indigenous Initiatives department welcomed the UBC community to a virtual screening and panel discussion of the Faculty Perspectives film created by the What I Learned in Class Today: Educational Experiences and Institutional Responses Renewed Project.

By Keirra Webb on March 29, 2021
A motivating question for the What I Learned in Class Today: Educational Experiences and Institutional Responses project is the extent to which university-wide and national policies of Indigenous engagement, such as the Truth and Reconciliation Commission's (TRC) Calls to Action and the UBC Indigenous Strategic Plans (ISP), have prompted tangible, positive change in the experiences of Indigenous […]

By Keirra Webb on February 26, 2021
Creating a classroom environment that values the wellbeing and educational goals of all students in the room is by no means an easy task; but it is a commitment that faculty across disciplines at UBC are seeking to fulfill by adopting strategies of anti-oppression and anti-dominance.

By Keirra Webb on February 5, 2021
Indigenous Tokenization and Expectations of Expertise: The movement to 'bridge the knowledge gap' around Indigenous topics in postsecondary classrooms is not new

By Keirra Webb on January 11, 2021
Over a decade since the original project debuted, instructors continue to discuss both the difficulties and the importance of addressing the affective side of the classroom so they can hold conversations with care.

By Keirra Webb on November 19, 2020
Indigenous student voices have always been at the heart of the WILICT project and this collaboratively created article outlines opportunities to better support students in and beyond the classroom.

By Keirra Webb on September 15, 2020
Welcome to the first of six articles that expand upon topics of Indigenous engagement and classroom climate at the University of British Columbia.