By Erin Yun on May 29, 2023
Classroom Climate and Equity and Inclusion – Graduate Student Facilitator (CCEI-GSF) Deadline: June 13, 2023 by 4pm Must be enrolled as a UBC Graduate Student in order to apply. Indigenous Initiatives at the Centre for Teaching, Learning and Technology (CTLT) is seeking to hire a Graduate Student Facilitator (CCEI-GSF) to facilitate workshops with Teaching Assistants […]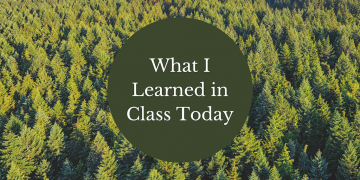 By samantha nock on February 16, 2023
Written by Hannah Coderre and Erin Yun   The What I Learned in Class Today project team is excited to share updates, highlights, and insights from the 2018 renewal of the original 2007 student-led project. In this story, you will read about the research process, insights drawn from student and faculty participants, and learn about upcoming […]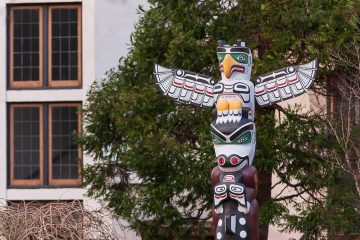 By Daniel Gallardo on November 25, 2022
For more than ten years, the Centre for Teaching, Learning and Technology (CTLT) Indigenous Initiatives team at UBC has supported TA's by developing trainings using approaches for respectful engagement with Indigenous content in the classroom.

By samantha nock on September 15, 2022
Welcome back to campus, everyone! We hope you had a lovely summer and that you are as excited as we are to start the Fall term.

By Remy Corbet on June 6, 2022
As Indigenous perspectives are being more integrated into curricula, STEM has often been thought to be a challenging area to approach for change. In this story, three instructors share how, through their experiences with the Indigenous Initiatives Design Series workshops, they implemented durable change in their courses.

By samantha nock on June 3, 2022
The Anti-Racist Teaching and Learning (A-RTL) planning team is happy to share some updates on our work over the Winter and Spring. 

By samantha nock on May 17, 2022
Classroom Climate and Equity and Inclusion – Graduate Student Facilitator (CCEI-GSF) $30.00/hour for approximately 150 hours per position (total 2 positions) June 2022 – December 2022 Deadline to apply: June 10, 2022 by 4pm. Indigenous Initiatives at the Centre for Teaching, Learning and Technology (CTLT) is seeking to hire two Graduate Student Facilitators (CCEI-GSF) to […]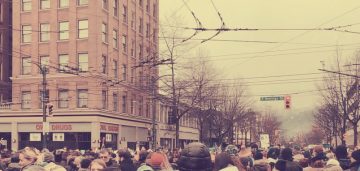 By samantha nock on February 11, 2022
As a cross campus initiative, the Sexual Violence Prevention and Response Office, Strategic Indigenous Enrolment Initiatives, and CTLT Indigenous Initiatives created two resources on the Annual Women's Memorial March & MMIWG2S+.

By samantha nock on February 10, 2022
(Content Warning: Residential Schools; Ongoing and Historical Trauma)

By samantha nock on February 10, 2022
CTLT Indigenous Initiatives in pleased to welcome Jessica Schaub to the team! Jessica will be joining our team as a graduate student facilitator for the Classroom Climate Equity and Inclusion project to develop curricula and training materials for Teaching Assistants at UBC-V.